Healthcare
We're adjacent to and affiliated with Lake Region Healthcare. The level of nursing care we provide truly sets Mill Street Residence apart from other senior living communities.
24-Hour Healthcare
Our home healthcare staff is on-site and available 24 hours a day to attend to both the scheduled and unscheduled needs of our tenants.
Full-time registered nurse on call to oversee the care of all our tenants 24/7.
Our professional staff communicates on a regular basis with tenants and families to ensure that everything is being done to meet their individual needs.
As needs change, so can level of care.
Individualized Care
Ongoing assessments of physical and mental health.
Nursing staff creates an individualized plan that works around each tenant's lifestyle and current healthcare needs.
Studies show that seniors who receive regular nursing attention and care lead longer, fuller lives. At Mill Street Residence, we truly are making a difference!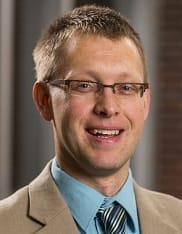 "I see firsthand how well the staff at Mill Street Residence takes care of their tenants. With Mill Street being right across the street from the clinic, I am able to stop over to visit with some of my patients in the privacy of their own apartments. I know that my patients are being cared for by competent, caring staff who keep me well-informed of any healthcare changes that arise. That way I am able to give them the positive patient experience they deserve…every time."
—Matthew Mouser, MD
Lake Region Healthcare
We have an excellent relationship with the medical community and are conveniently located across the street from Lake Region Healthcare for convenient routine medical care at the clinic and for hospital and emergency services, should a medical emergency arise.